Evaluation and analysis of the current company's production process in order to implement an effective transformation roadmap.
Process:
Assessment dedicated to the analysis of the current execution, organisation, and control of the production process by identifying its starting point and target goal.
Technological:
Service dedicated to evaluating the fleet e.g. how machines connect with each other, and with data collection systems within the production plant.
LCA (Life cycle assessment):
Analysis designed to quantify the potential environmental impacts associated with the production process. LCA represents an internationally standardised tool of fundamental importance for initiating a sustainable transformation process.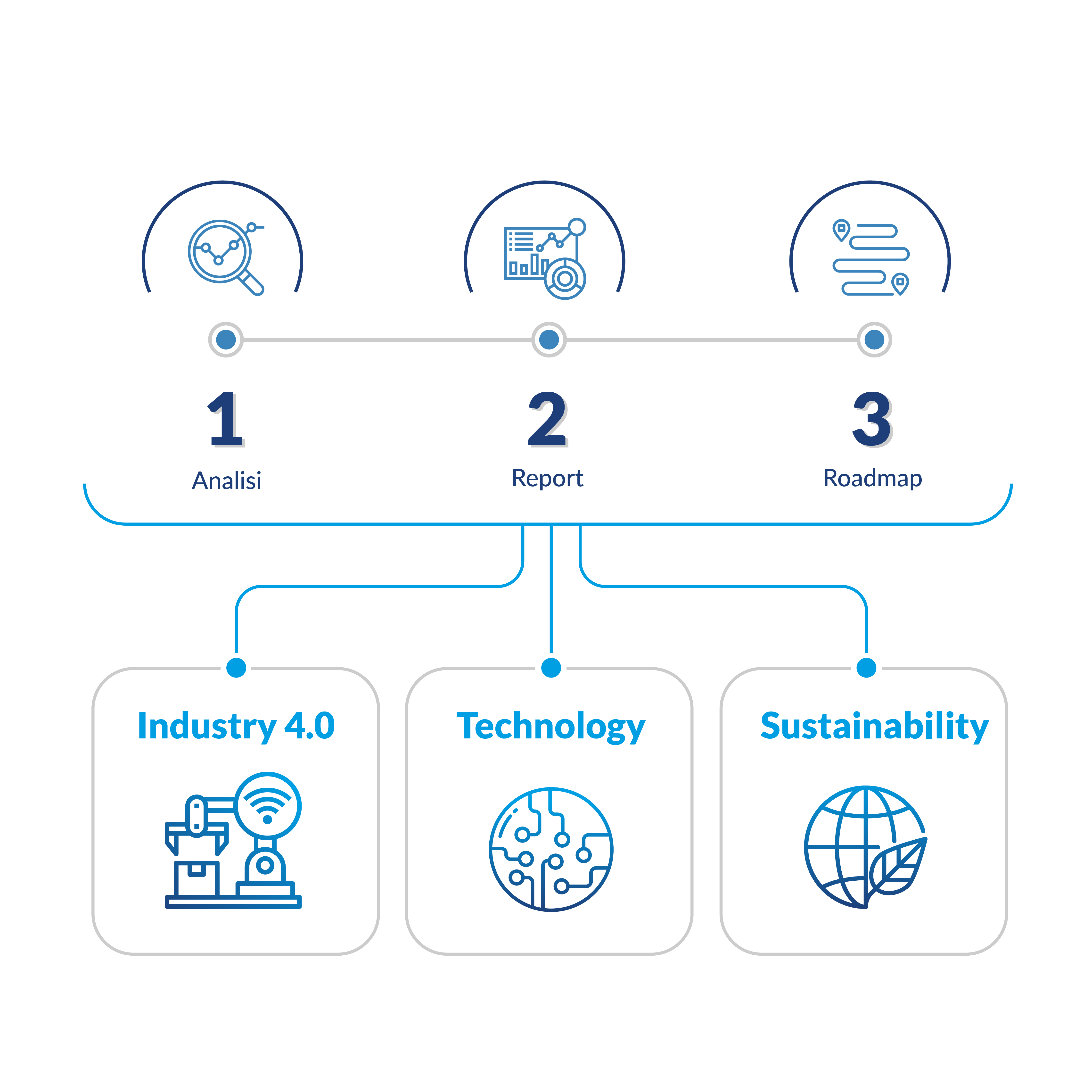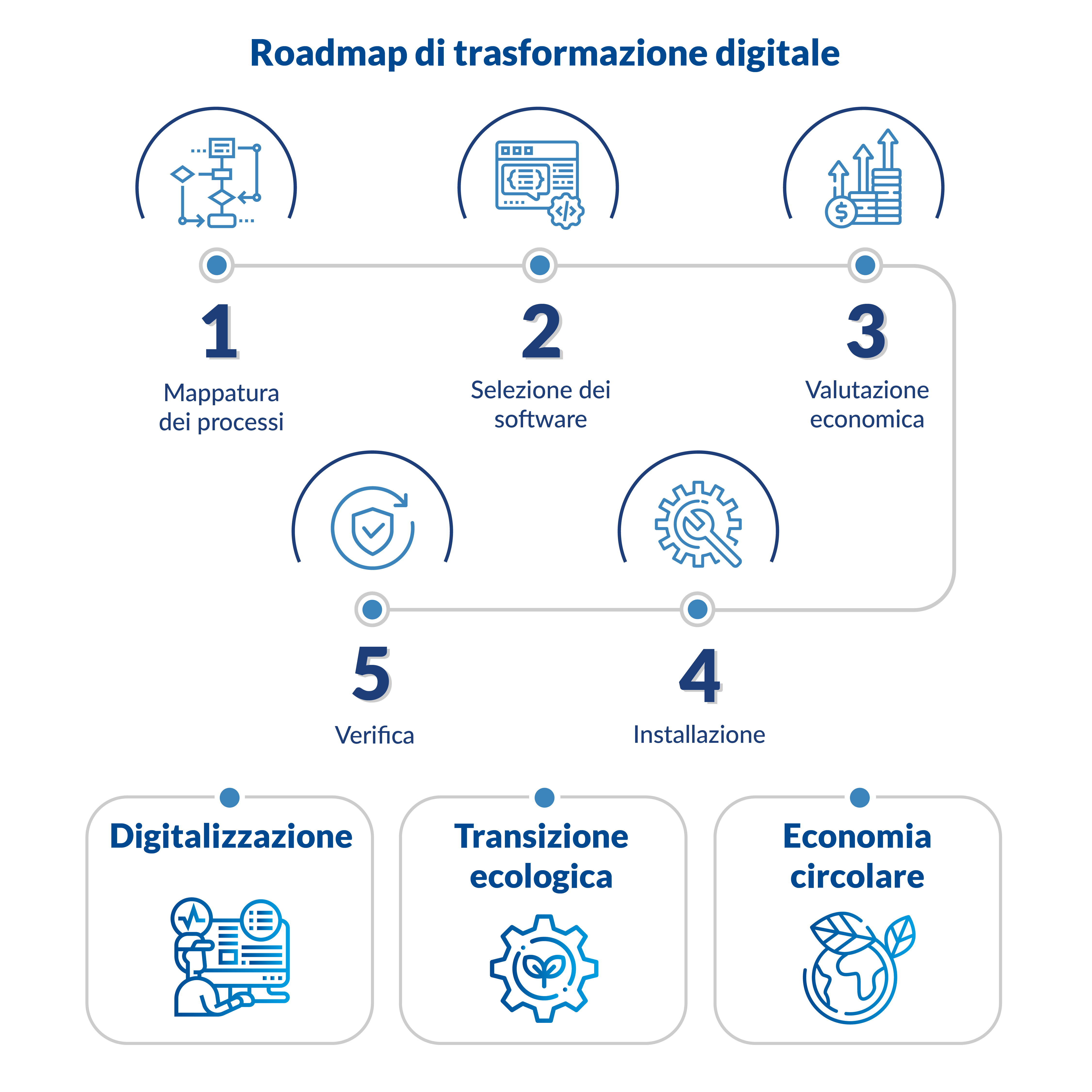 Customer support throughout the implementation phase of the transformation roadmap defined during the assessment phase.
Strategic
Miraitek experts' expertise is made available to create business growth plans and enable new business models.
Operational
Experience gained across multiple fields and businesses is used to implement the identified strategies and solutions.
Technological
Customised projects will be executed, from revamping plants to implementing machine learning algorithms dedicated to identifying machinery behavioral patterns.
Green/Circular Economy:
Our experts will guide the company toward greater circular economy awareness and plan concrete and sustainable actions with them.
Specific training on green&digital issues customised based on customer needs.
Digital4.0
Comprehensive training on the topics of digitisation and 4.0 technologies. Definition of personalised programs based on customer needs.
Green
Training plans in order to convey a green culture at all company levels, with a special focus on the importance of sustainability, extended to the entire factory and supply chain system.