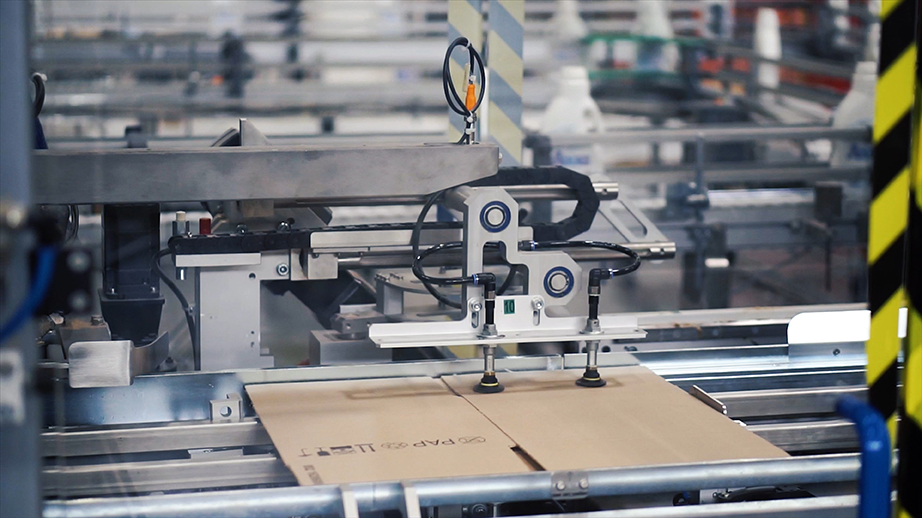 The company is characterised by highly automated production and operates according to the logic of Lean Production. The production cycle is fully integrated, starting with the raw material and ending with the finished product packaged and ready for distribution.
The company turned to Miraitek for the digitisation of its entire packaging line, which is composed of the interconnection of 20 machines supplied by different manufacturers. With the introduction of Mirai4Machine, it is possible to connect and monitor the entire packaging process.

Miraitek was responsible for connecting the entire production line, which includes 4 stages: forming, filling, closing and palletising boxes. There were two key steps:
Identify 729 process variables that send data to the system every 2 seconds and sample them every 5 seconds.
Introduce 20 views (for immediate visualisation of plant performance) and 180 customised dashboards (for in-depth analysis of machine operation) for detailed and efficient data representation.
With the introduction of Mirai4Machine, the company has seen a 14 percent increase in machine efficiency and is now able to constantly monitor production progress across shifts. Additionally, with the introduction of Miraitek's monitoring system, the company can view all machine data in a single system, in an organised and consistent way. By consulting and analysing alarms in detail, plant efficiency can be accurately measured according to the product code processed by them.
"The solution is used both by operators, to intervene and resolve downtime, and by production managers who have an advanced tool for monitoring production."